As you grow older, your relationship with your siblings changes. Relationships are nurtured by continuous and positive shared experiences, which, when you're young and growing up together, are plentiful. Not only do you conspire against a common enemy (your parents haha), but also you have nothing but time to spend in one another's company.
Time passes, though, and if you're anything like my brothers and I, you leave for college, move to different cities to start jobs, begin to see each other exclusively over the holidays. For me, this wasn't enough. Around the same time, a sweet request from my brother helped me realize that hanging out with my siblings did not always have to be in the context of a full-family affair. Despite organizing adventures with girlfriends, co-workers, like-minded travel folk, etc, I had never taken the initiative to coordinate something with my own brothers. This was one of my most valued relationships and I was not being an active participant. How foolish of me!
In an effort to become more deliberate about creating fun, shared experiences, we organized our first Sibs Trip in 2014. We discovered that the trails were conducive to great conversations, the ones that go deeper than the "what's new?" of phone dates. Even though we've all left the nest and are at that age where you start to become friends with your folks, there are some things you'd rather your parents not know and hiking it's the perfect opportunity to just get sibling-to-sibling advice. We've also found that things don't always go according to plan when traveling, but problem solving together intensifies your bond and makes for great stories later on. How about the time Marc had an allergic reaction 3 miles into a 16 mile trek? Or the time our campsite flooded because of a hurricane? Good times. ;). It was so fun adventuring and seeing new parts of the world together that we vowed to make it an annual thing.
As we prepare for our fifth annual Sibs Trip, l took a trip down memory lane and reminisced about all of the cool things we've seen and experienced together!
Favorite: Summiting Hallett Peak. Least Favorite: Way too short! Kudos: Goes to Tom Long & co, for adopting us & treating us like one of their own.
Favorite: Hiking all 16 mi of the Narrows top-down. Least Favorite: Marc's medical scare. Kudos: Goes to In-n-Out Burger, for giving us the most glorious meal of our lives.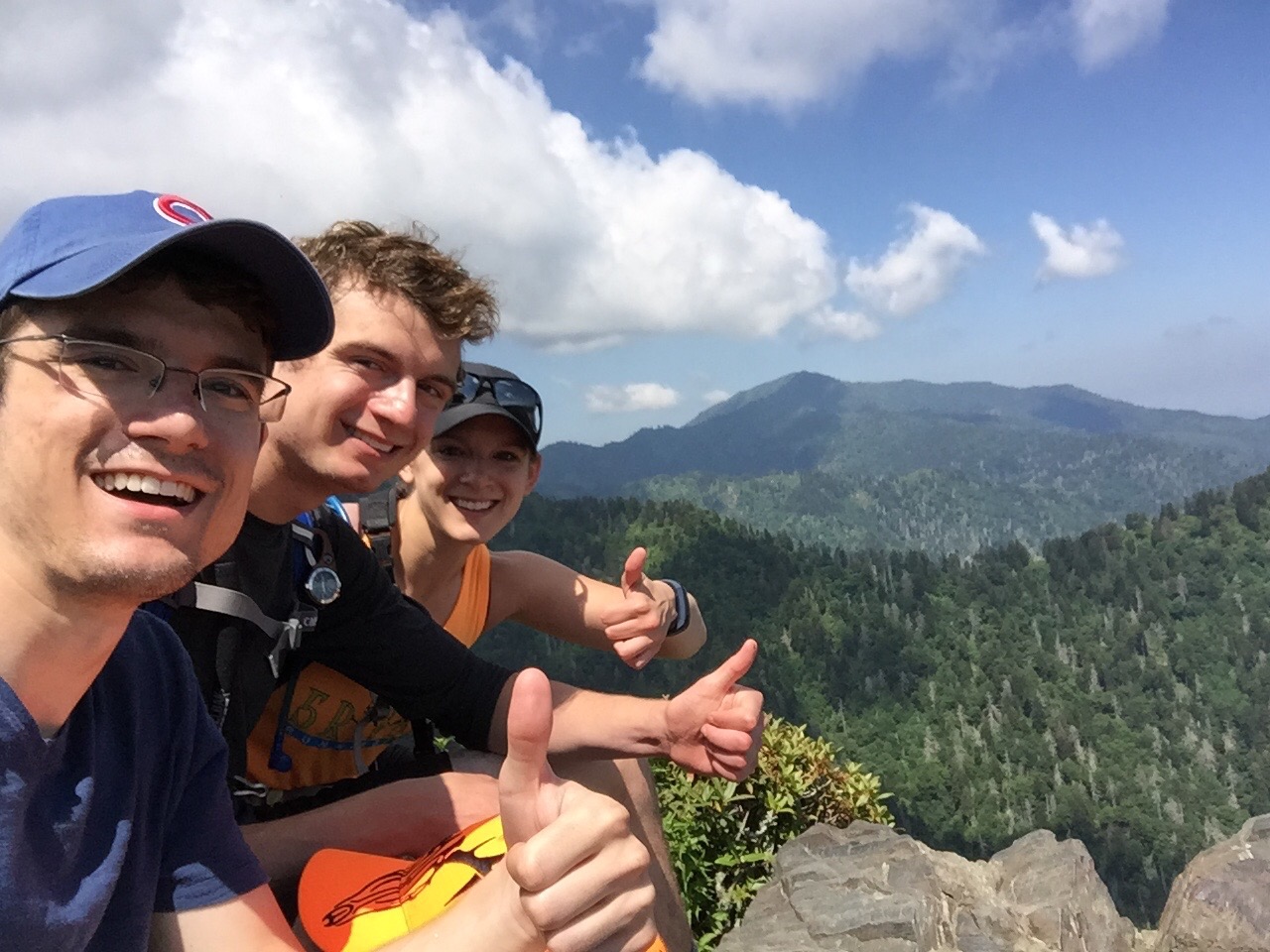 Favorite: Charlies Bunion hike. Least Favorite: Hiking 26 miles in one day. Kudos: Goes to Michael, whose assumption that the park had a shuttle (no such luck) resulted in said 26 mi hike...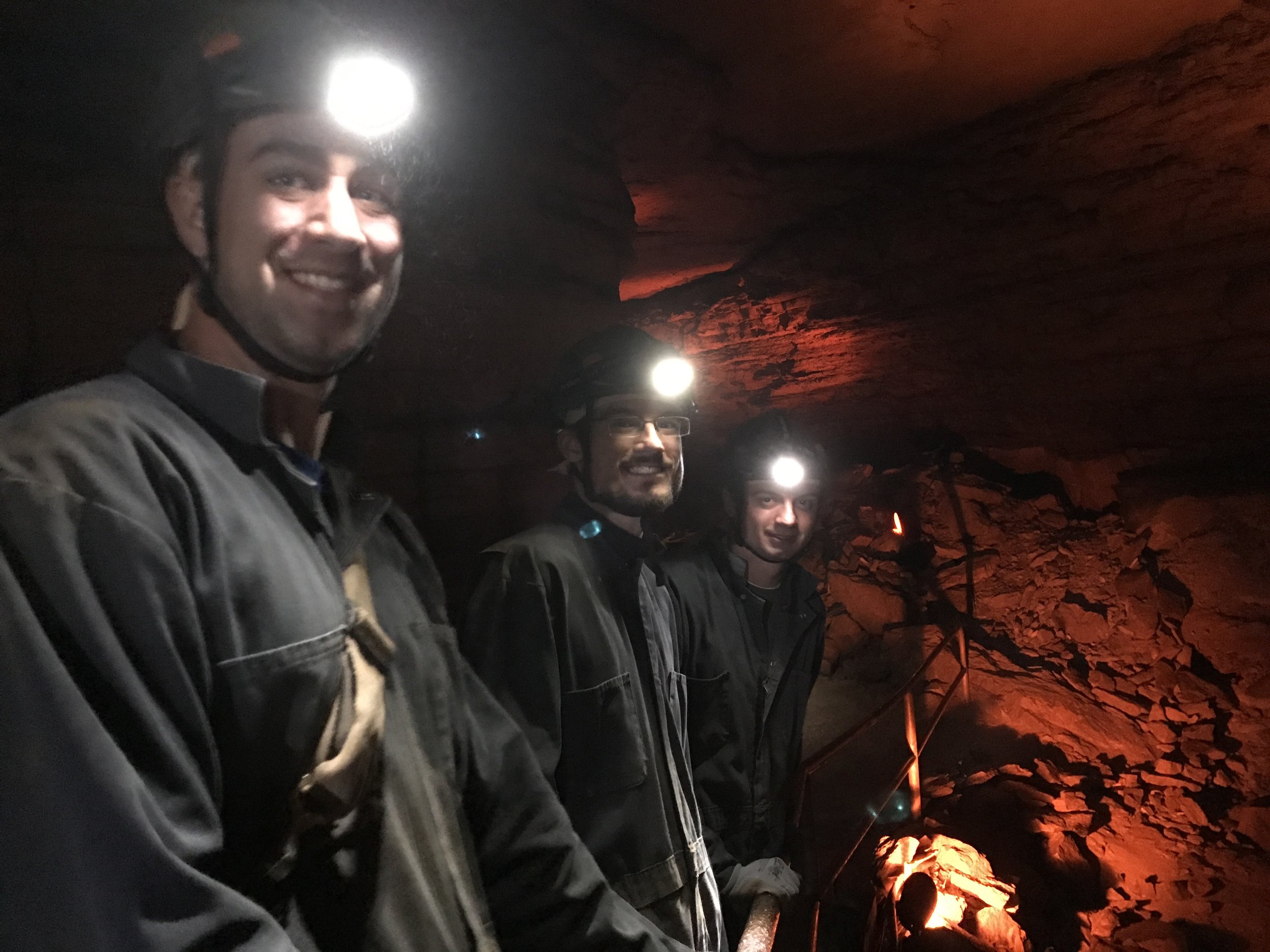 Favorite: Total darkness in the Cathedral. Least Favorite: Being 3 mos pregnant, army crawling thru a tunnel. Kudos: Goes to Chase, for surviving his induction into the tribe.
This year, we selected Sequoia & Kings National Park as our destination and we couldn't be more excited. Admittedly, though, organizing this trip has triggered a lot of overwhelming emotions. First, Chase and I have recently become parents and this will be our first time traveling without our sweet daughter. Of course, I know that she will be loved and cared for by Nana and Papa, but my friend put it best: my heart now lives outside of my body. What a strange feeling it is to leave your heart behind! Second, I feel a wave of joy that my brothers and I have been able to keep this tradition alive. While our relationship has evolved over the years, we still have an intense allegiance to one another. Maybe motherhood has made me soft, knowing that we still are close makes me well up with tears.
Stay tuned for stories of Sibs 5.0--unlike the last two years, I've made a vow to write about the big moments!
Of possible interest: Good travel partners make good hobby partners. Marc & Michael's website, Bad Music Hertz, has launched a new podcast. For some insane reason, they thought I--the least musically inclined person on the planet--would be a good host. Maybe I just tone down their music snobbery.