On my 27th birthday, I woke at 3:30 am and hiked the last leg of the Inca Trail. It was a couple of easy miles to the Sun Gate, the entrance to Machu Picchu known for it's spectacular early morning views, as the first rays of sun bathe the ruins in golden light. Alas, Mother Nature was in a foul mood that day; it was bucketing rain and you couldn't see further than a few feet ahead. My "spectacular early-morning view" from the Sun Gate looked a bit like this.
I was soaked, tired, and these clouds decided to crash my birthday party. I'll cry if I want to.
The group deflated as we realized that we might not get a good view of the ruins at all that day and we dejectedly walked toward the MP entrance, where we paid to stow our big backpacks. Our guides gave a foggy tour and then left us to our own devices for a few hours before our farewell lunch down in Aguas Calientes, the base town of Machu Picchu. Some gave up hope of a clear day and headed down the mountain early, but not me. Machu Picchu was the only part of this trip that was actually on my bucket list, and I was not giving up! So I waited. And waited. Ever so patiently, I waited.
I thought it fitting to wait for the clouds to clear; after all, the past year had been a lesson in patience.
I thought back to last October, when I sold my condo and put nearly everything I own in storage. Since then, I've been living out of a suitcase, a gypsy that bounces between my parent's house in Chicago and Chase's house in Dayton. I haven't bought a new place yet because there is something better on the horizon. For a action-oriented person like me, it was tough to admit that the best course of action was to pause and wait for my something better to arrive.
I also thought about the career changes that had consumed my energy the past 8 months. I was particular about what direction I wanted to go, which led to a resume overhaul and lengthy job search. I was so frustrated at times, as nothing was turning up despite my best efforts. Upon my return from South America, an opportunity--one that I had previously considered a long shot--actually came to fruition. I have an exciting, yet unclear road ahead and I have to be ever patient as I navigate it...but more about that in another post. :)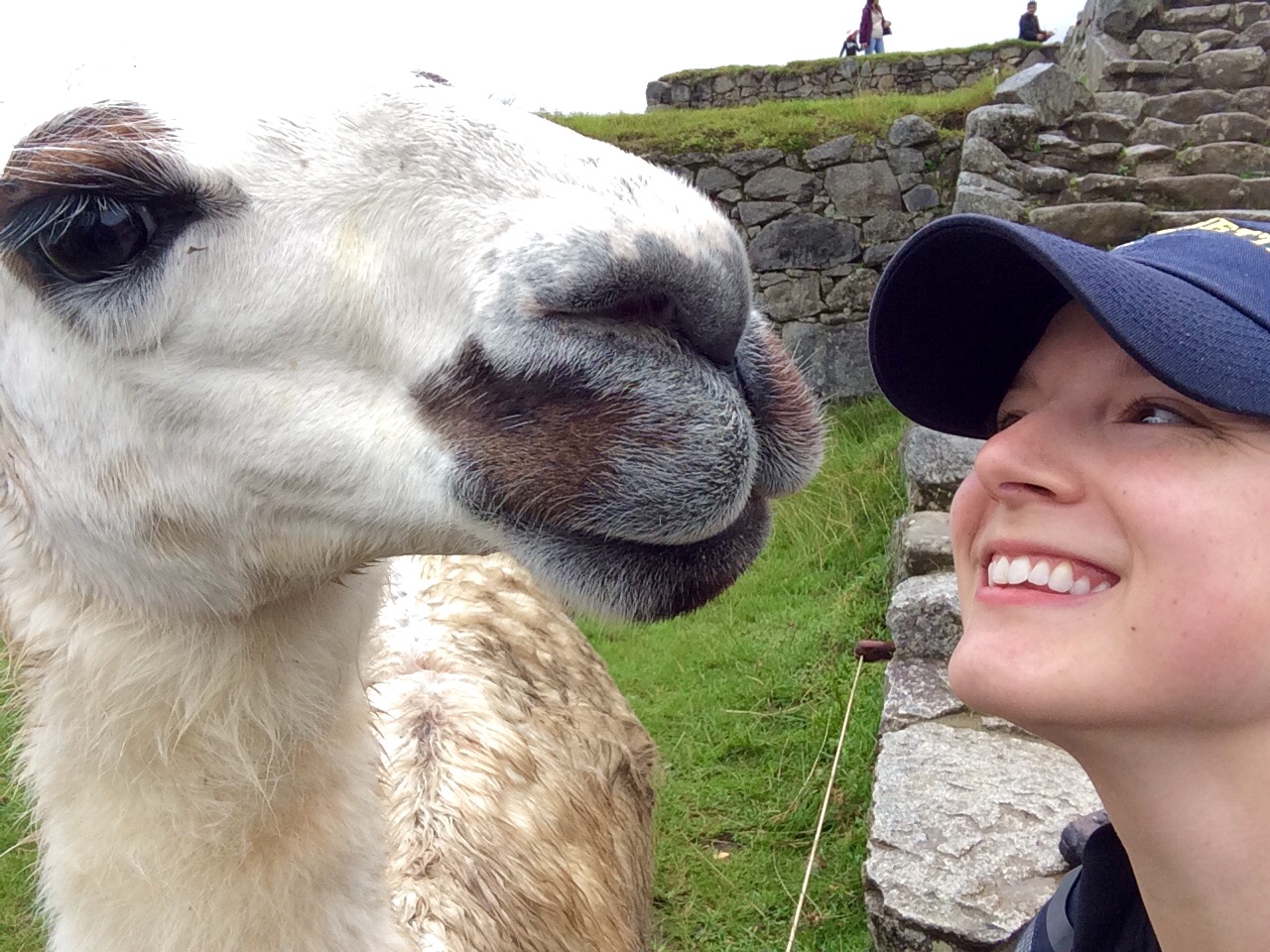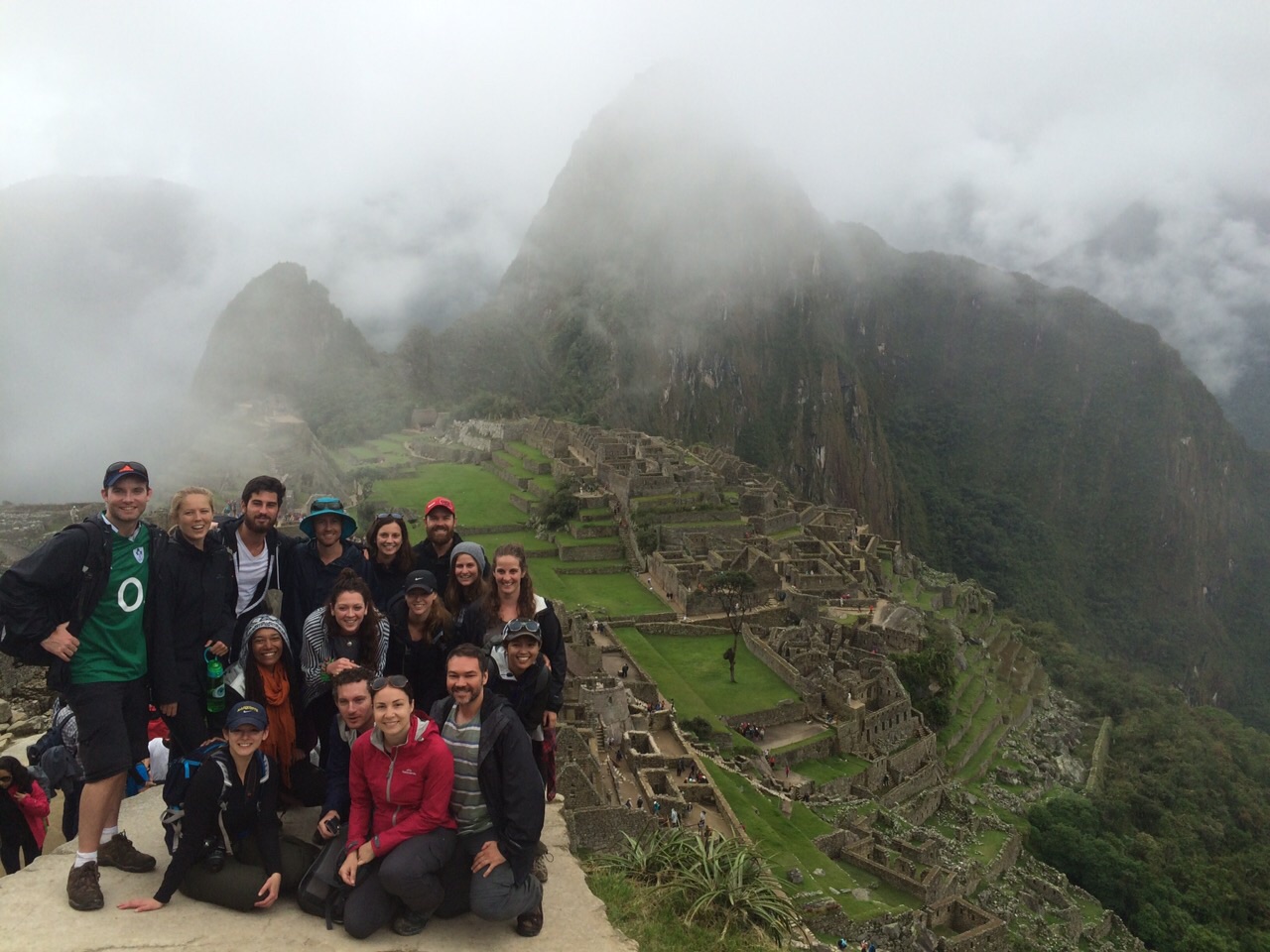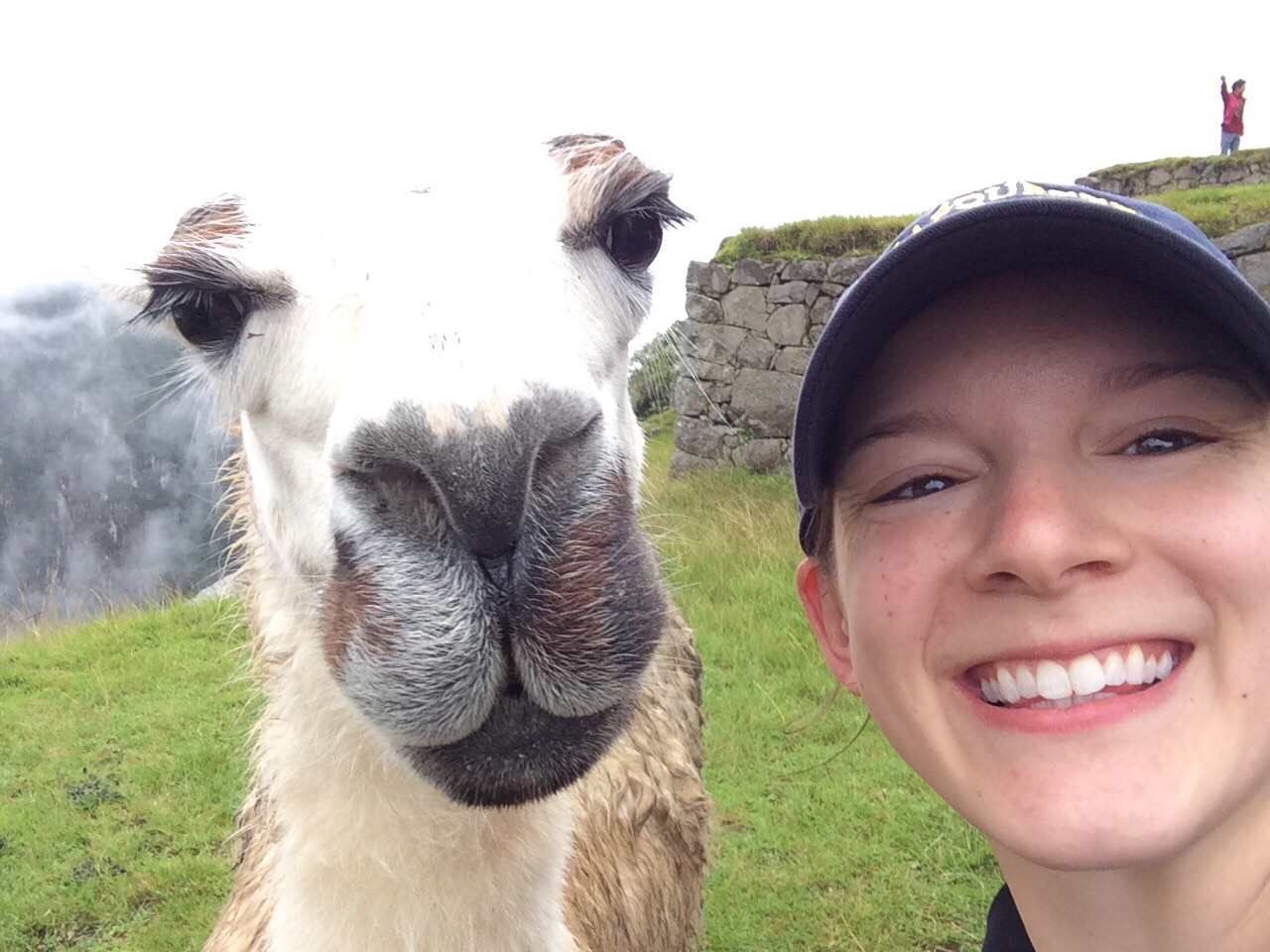 Maybe "hiking through the fog and rain" is necessary off, as well as on, the Inca Trail in order to have a chance at the experiencing something great. Maybe having a foggy view of what lies ahead intensifies our reaction to what's there when the clouds lift. I certainly felt that intensity at Machu Picchu, when things finally cleared up.
The vastness of the city and the precision with which it was built completely overwhelmed me. It's incredible that the Incas transformed blocks of white granite stone into bricks fitting so tightly together that--500 years later--you can't wedge a blade in between them. Not only that, but they didn't have steel or iron at their disposal to hammer the granite into the desired shape. They used rocks to carve rocks. They were so ahead of their time from an engineering and astrology perspective too. They build hundreds of terraces to keep the city from sliding down the mountain side and used their knowledge of the cosmos to determine the exact placement of important buildings.
If something as incredible as Machu Picchu was under all of that fog, I think my patience will pay off when the veil lifts on some of the unknowns in my life.
Later that night, as complete strangers sung me "happy cumpleaños" in some remote corner of the world, I made a decision about this year's bucket list additions. I want to steer the bucket list "closer to home".
Yes, the bucket list items involving exotic destinations are glamorous, not to mention a complete blast. But lately, I've started to wonder: what's the point of rushing to check off an item if it means that you go at it alone? I want to bring companionship into all that I achieve off the list. I also want to write about the quieter items on the list: things that inspire me and the accomplishment of items that don't always have a colorful photo to accompany it.
With that in mind, I bring you 2015's additions to the bucket list. Drum roll please......
Attend a religious service once a week, every week, for a year
Learn to become more thankful, less resentful
Learn how to use my DSLR (this is me admitting that I don't actually know how to use it. I just point and shoot and how embarrassing!)
Regularly volunteer my time at a charity of my choice
Bring it on 27, I've got a lot to do and getting older isn't saving me any time!