In an effort to escape the desolation that is winter in Chicago, I focused my efforts on trip planning for South America. One night, I poured myself a glass of wine and settled in for a date night with Airbnb.
Pause.
Let's talk about Airbnb for a minute. As a former couch surfer, I am drawn toward cheaper accommodations that give a more local flavor to traveling. As I've grown older (wiser?), however, the idea of asking a stranger via email if you can crash on their futon for free...well let's just say that that idea has grown less appealing. I wanted to trade up, but only marginally. To me, Airbnb has been that next step up in localized lodging. The concept is simple: from the site you can rent a unique place to stay from local hosts. Rental listings vary in size (rent a room or the entire condo) and in price, but most listings are wildly inexpensive.
Play.
So back to my hot date with Airbnb. Peru Treks (the Incan Trail trekking company I chose) required arrival in Cusco at least 2 days prior to the trek departure, so I focused my search on Cusco listings. After scouring the listings, one clearly stood out above the rest: Bill and Nic's house.
Bill and Nic's house is not for those that are easily disturbed by the hustle and bustle of the daily activities of a family of six. Nicole is very forthcoming about that in her listing. However, if you are an even-keeled, sociable person looking for an authentic experience fueled with adventure, book your room now and don't look back.
Over the course of the next few weeks, Nicole and I wrote back and forth to iron out some logistics. For a nominal fee, she arranged for a taxi to collect me from the airport and purchased my Huayna Picchu tickets. For 100 USD, she also helped me to coordinate one of the most memorable experiences of my time in Peru: zip lining and four wheeling in the Sacred Valley.
Zip lining and four wheeling, you read that right! On the flight down to South America, this was all I could think about (well, this and Machu Picchu ;) )...I was jittery with excitement.
On my first full day in Cusco, Caleb and I set out for Maras in the Sacred Valley. Caleb is an American who had been working at Bill & Nic's house for a few months prior to my arrival. His goal was to learn some Spanish along the way. When Nicole learned that I was a solo traveler, she sent Caleb along with me. She said it was so that he could learn more about the B&B's offerings, but I suspect it was so that I didn't get my sorry ass kidnapped (ha!)
Venturing from Cusco to Maras might seem easy on a map, but Caleb and I had a bit of trouble and a few laughs on our journey. We took a collectivo (more on this later) with explicit directions from Bill to get out at the stop labeled Maras, where the guide would be waiting for us. Well...on account of our chatting or possibly the fact that the Maras stop is basically a nondescript intersection in the middle of nowhere...we totally missed our stop. We ended up in [insert name of Spanish town here] and were immediately swarmed by taxi drivers offering to take us back to Maras for 40 soles. 40 SOLES!? It cost us 6 soles to come ~1.5 hours from Cusco, I wasn't about to pay 40 soles to take us 5 minutes back up the road. I was indignant and frankly, pretty afraid. Thanks to Caleb's quick thinking and clutch Spanish phrases, we found a bus that would take us back up to Maras for only 2 soles apiece. We were back in business.
We successfully got off at the Maras stop, but after talking (gesturing?) with some men there, our guide, Pepe, had just taken off looking for us. They were gracious enough to call him and tell him that his two wide-eyed Americans had finally arrived. Pepe looked relieved to see us and luckily didn't make us feel too stupid for our mistake. :)
All of this trouble was worth it. The 2 kilometer zip-line is the longest in the world and wildly exhilarating. After a quick tutorial, I was zooming toward the floor of the valley, surrounded by blurring mountains and the yellow/green patchwork of the fields below. I was laughing and crying (jury's out on whether the tears were from the wind or the terror) at the same time.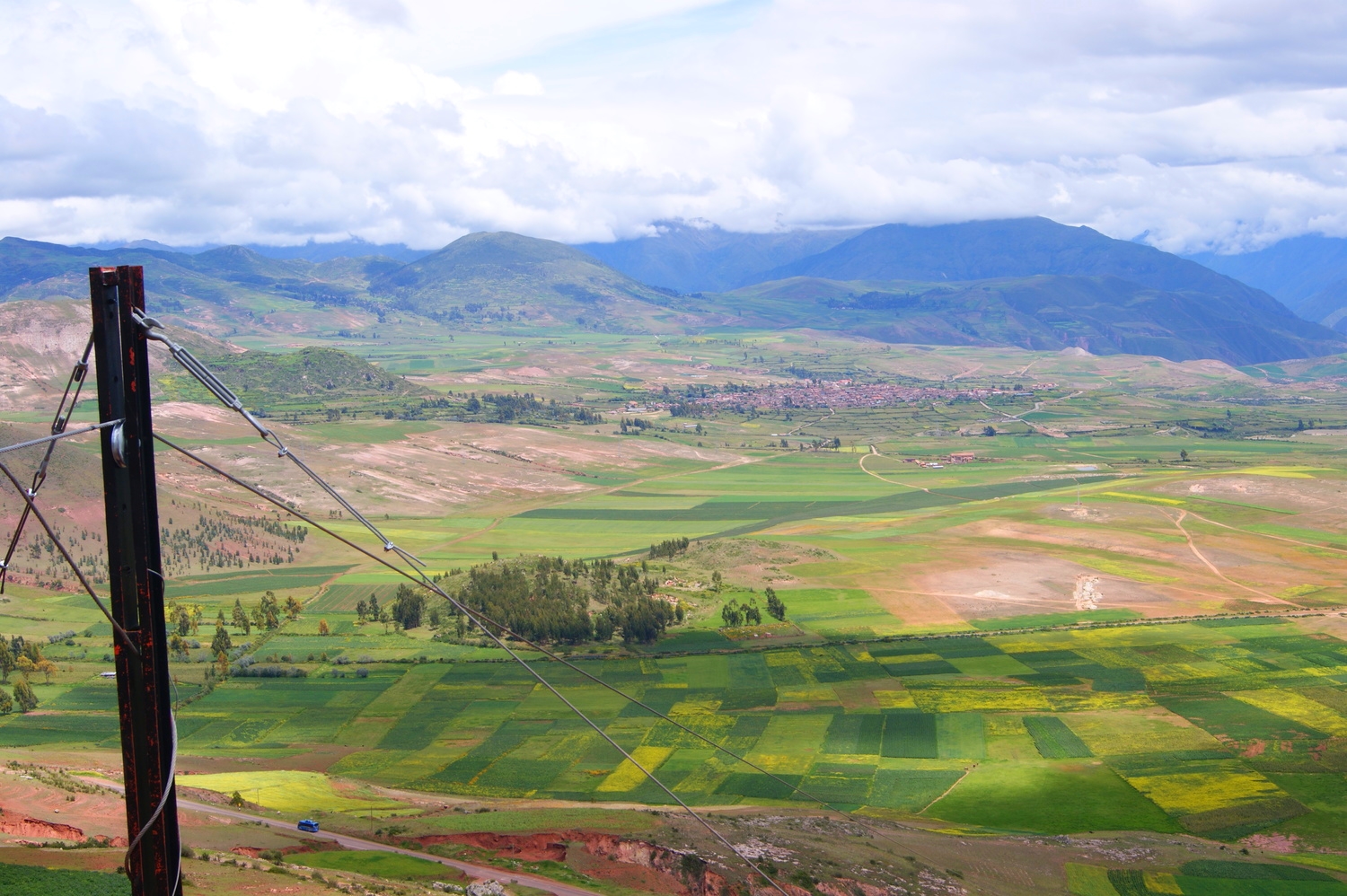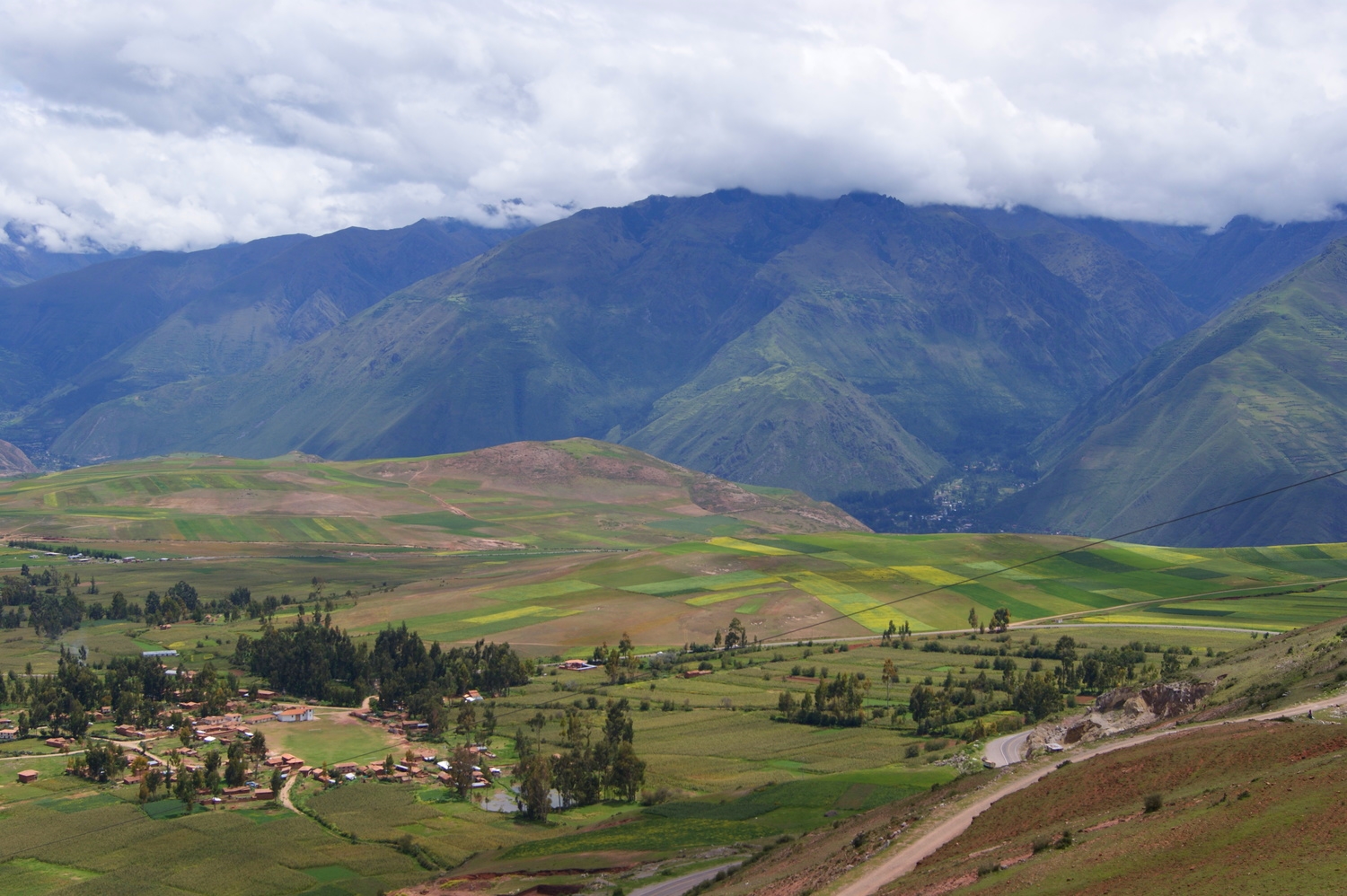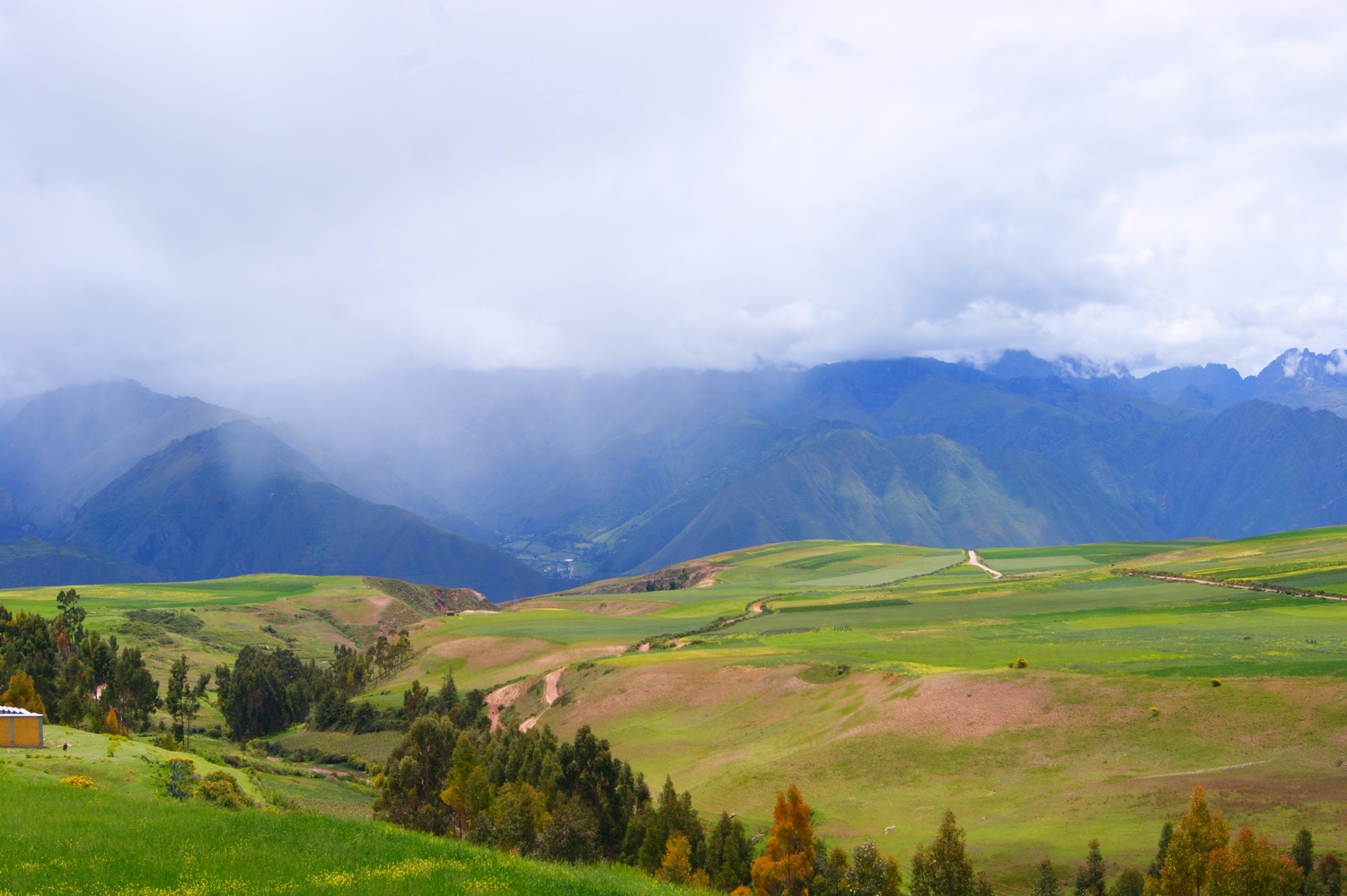 After zip lining, Pepe gave us a tour of the Sacred Valley, on four wheelers! We rode around Maras, to the Salt Mines, and then through the various fields of the valley. As a highlight, we ended at an old colonial church, standing prominently against a breathtaking mountain backdrop.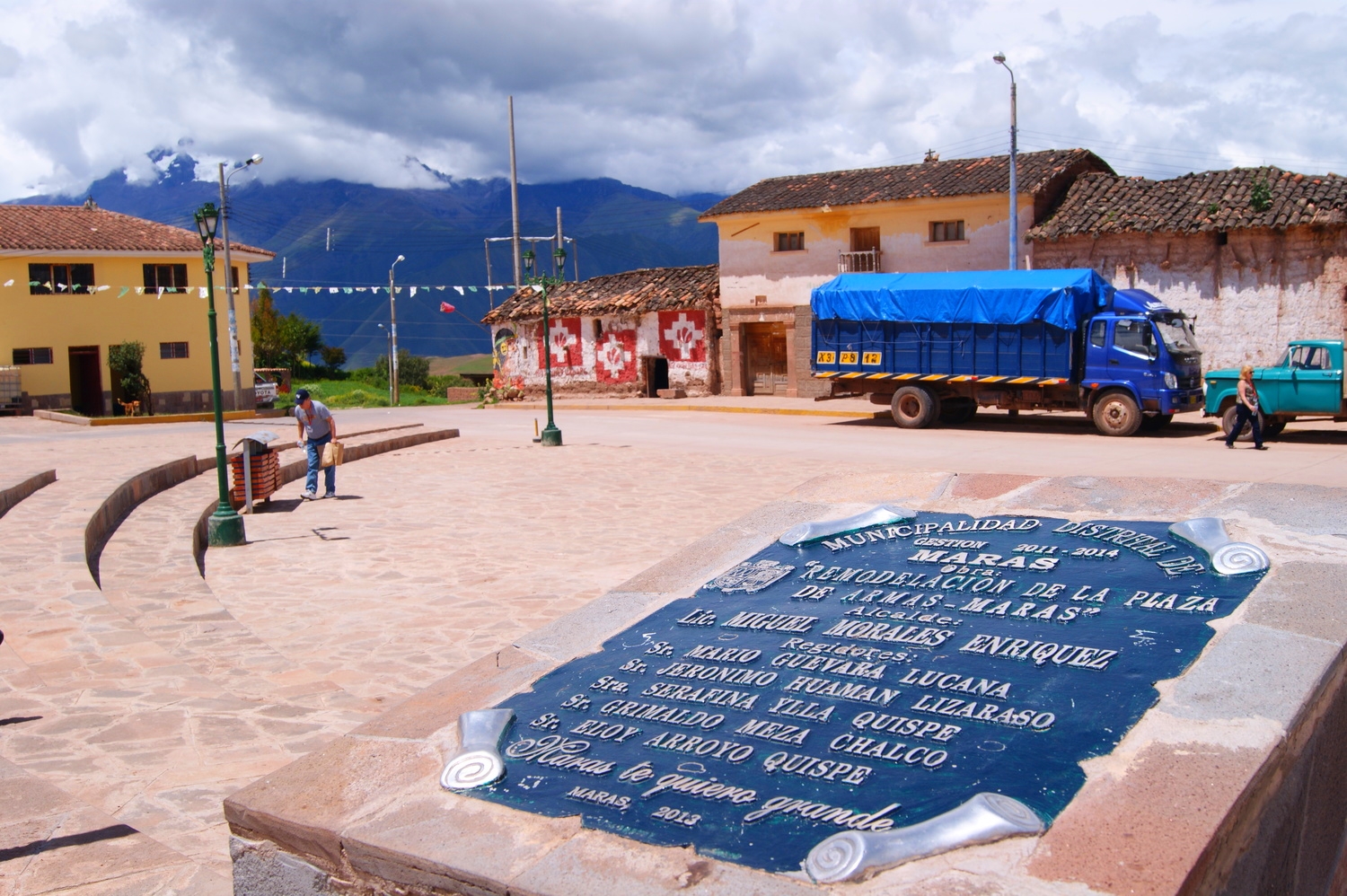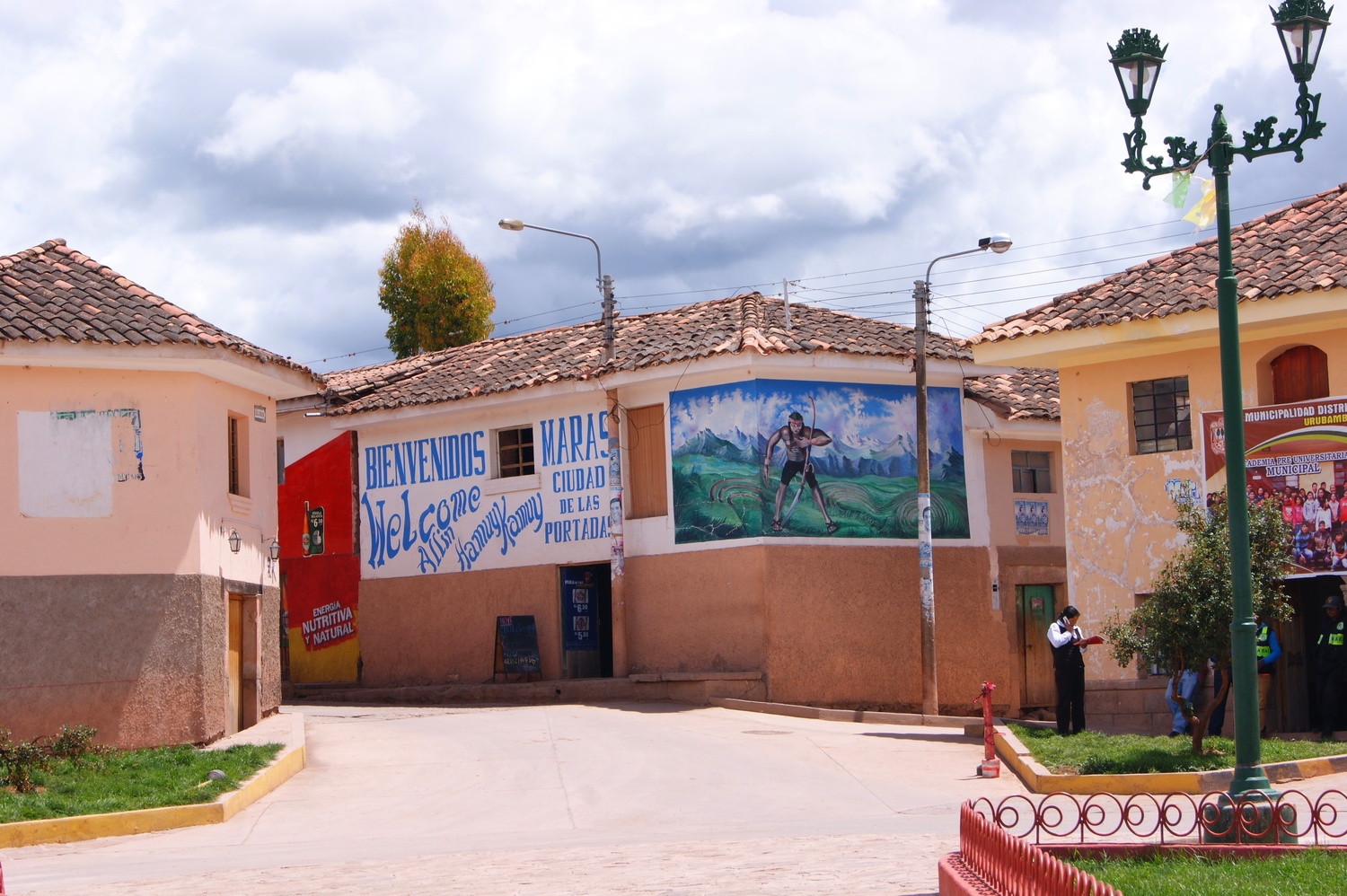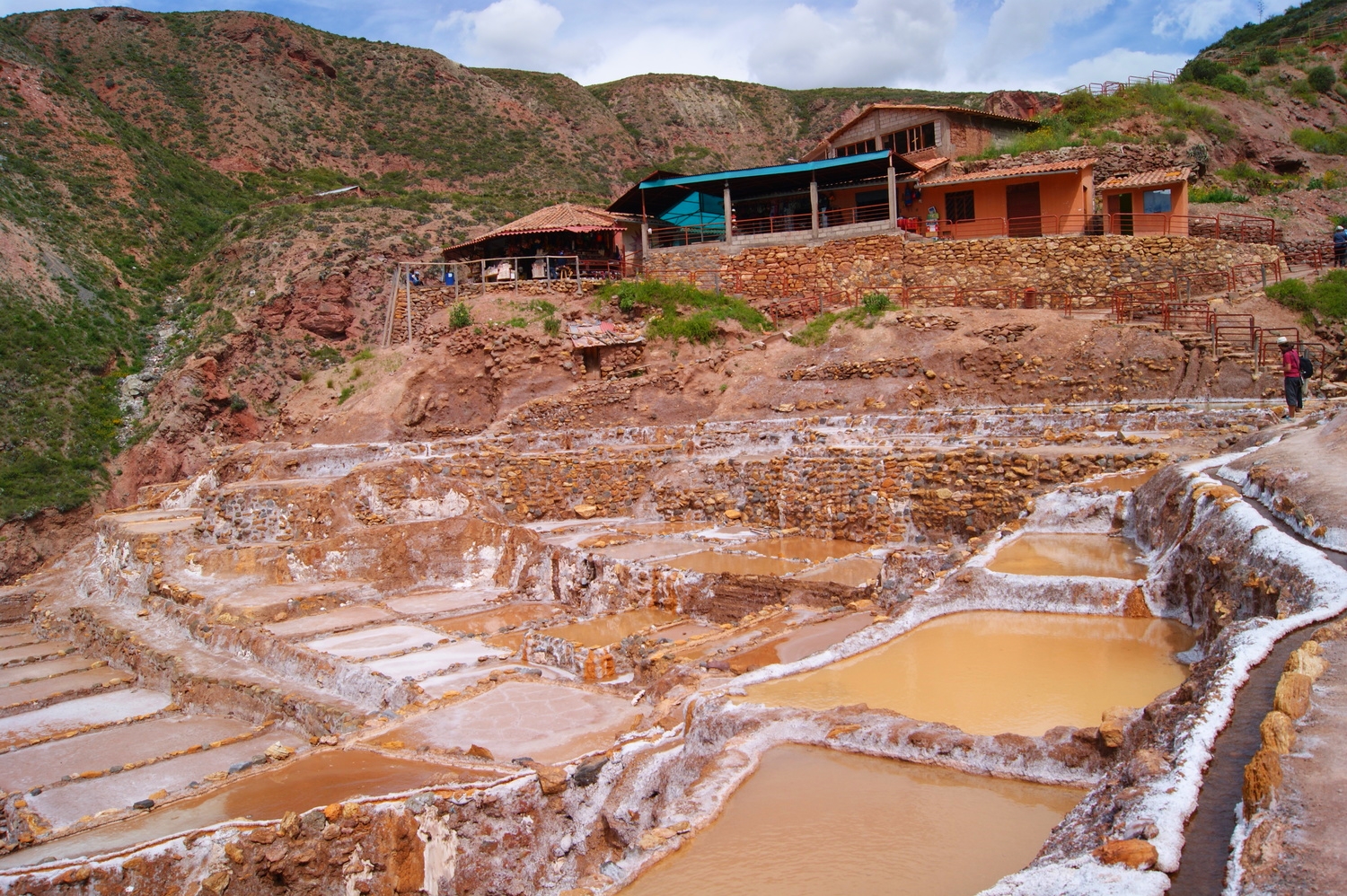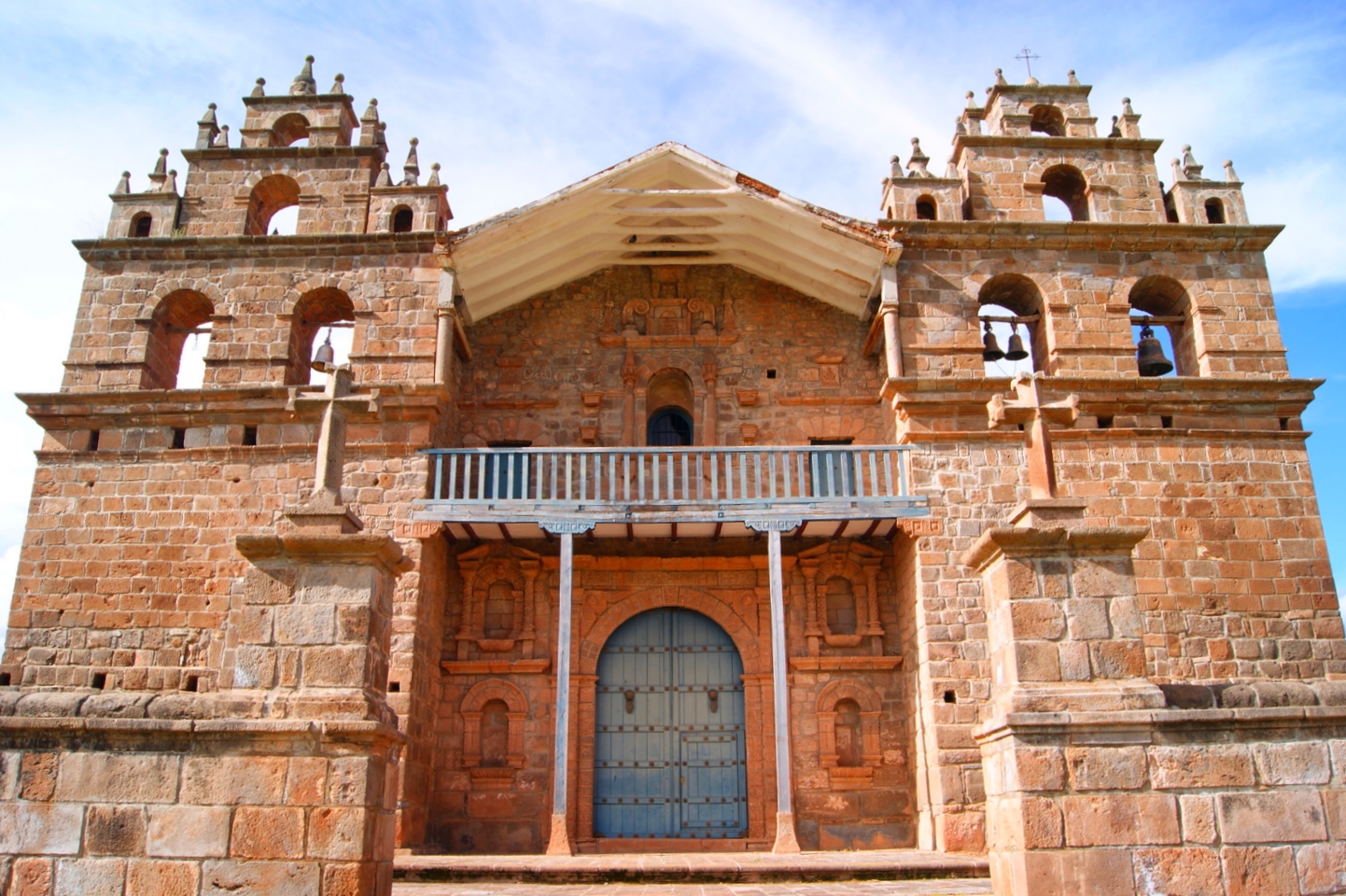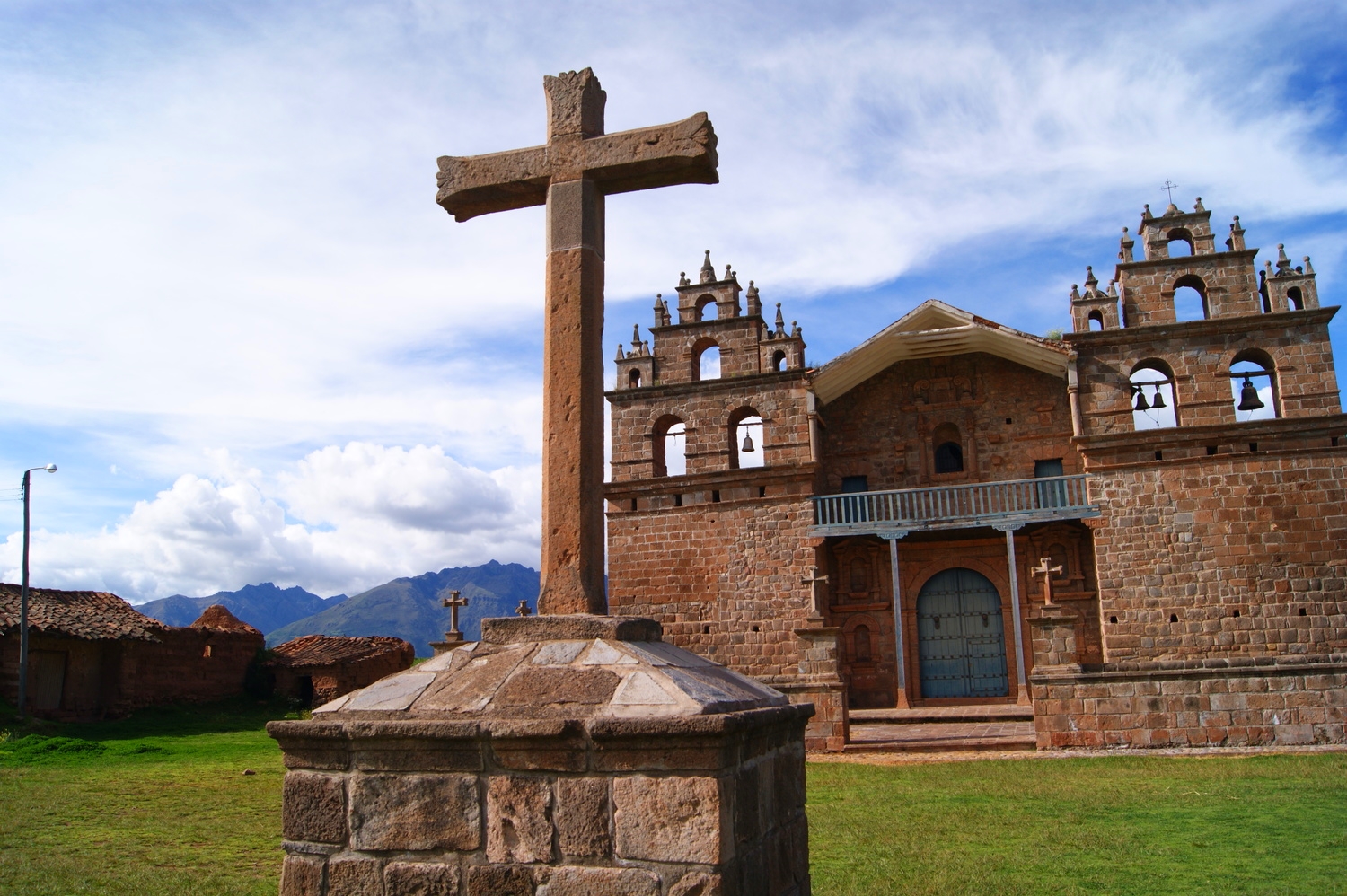 This day was an incredible experience and not one I will soon forget. Thanks Bill & Nicole!
Of Possible Interest:
Haku Expeditions: Bill and Nic's new expedition company. These guys will arrange anything for you, from trekking to mountain biking to cultural experiences.
Caleb's blog: Great writing and some fun anecdotes of his time in Peru