A solitary, Thoreau-esque trek is not the experience you'll have on the Inca Trail. Several years ago, the Peruvian government prohibited trekking without a qualified guide, so it's no longer an option to hike the Inca Trail independently. Small groups can organize their own trek, provided they pay a pretty penny to have a licensed guide accompany them. The requirement to hike with a sanctioned guide PLUS the cap on the # of trekkers allowed on the trail per day creates the perfect environment for tour operators. They swoop in, batch you up into small groups, orchestrate the permit purchase, and serve as your licensed guide.
If you're more of a purist, keep in mind that there are several alternate routes to Machu Picchu. You might consider Salkantay, or any routes listed in the link at the bottom of this post. The reason I'm pointing out other routes is this: If you do the Inca Trail, be prepared for some serious glamping (glamor camping--aka not really roughing it). Now, don't get me wrong: trekking the Inca Trail was an unforgettable and beautiful experience, but if glamping = cramping your style, then you'd probably be better suited for another trek.
When planning my trip, I totally ignored Robert Frost's advice and took the path MORE travelled. After shopping around quite a bit, I selected Peru Treks, a company known for its ethical treatment of porters and great reviews. I had an excellent experience with them and would highly recommend them to anyone interested in doing the classic 4-day Inca Trail to Machu Picchu.
As a standard, most of the Inca Trail tour operators will carry your tent, a group dining tent, all the cooking supplies, and all of the food. Peru Treks gave me a choice when it came to my personal gear: (a) for $75 extra, I could hire a porter to carry 13 lbs of my stuff for all 4 days, or (b) I could carry everything.
I chose (b), but was one of the only people in my group that did. As someone who is in shape and who trained for the trek, I found it challenging, yet totally doable.
Anyways, that's enough about that! Now onto the fun stuff...the pictures!!! I have buckets of them, so I selected those that captured the most unforgettable moments. Follow me as we start at km 82, the beginning of the Inca Trail.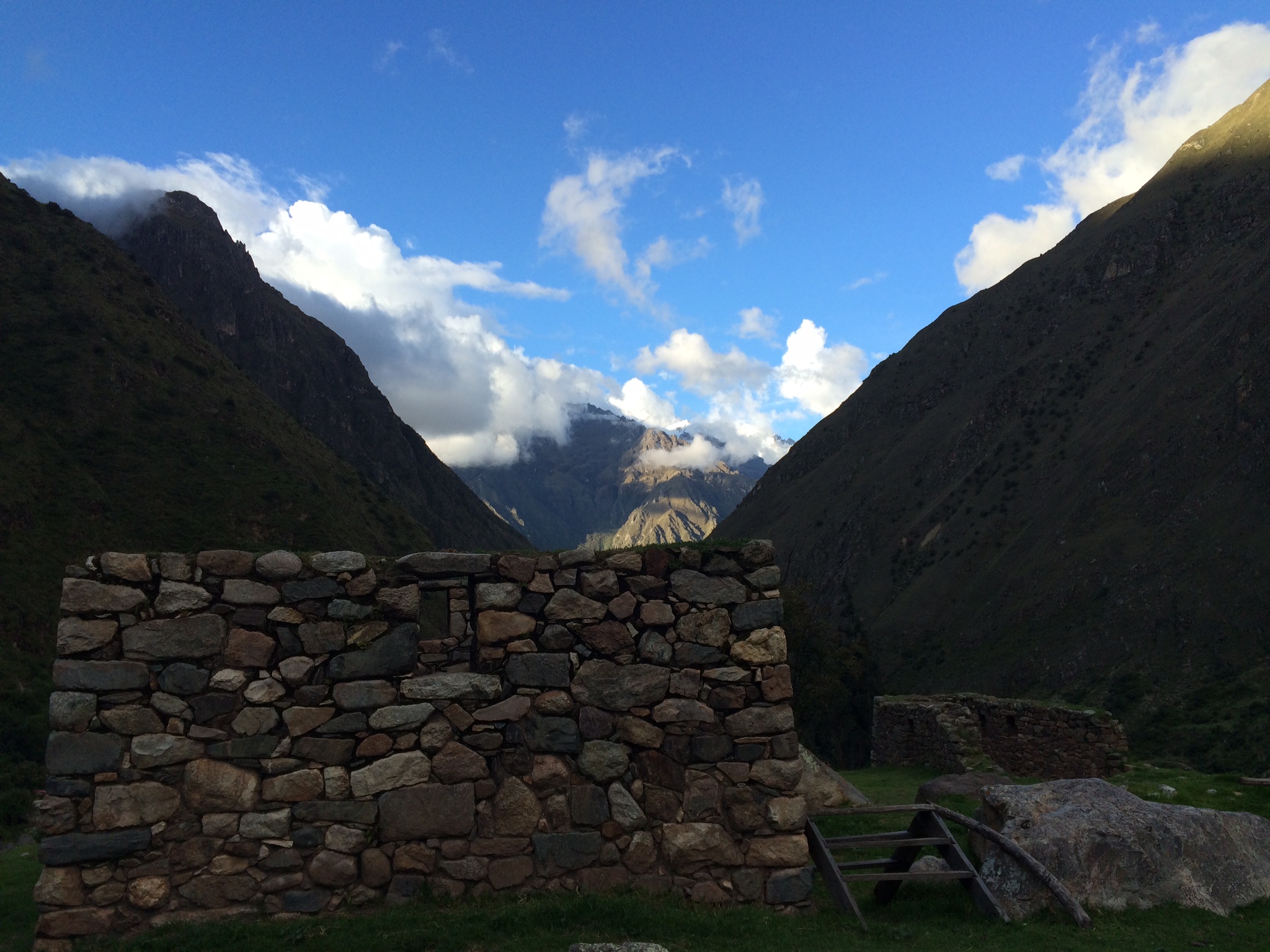 A post on Lessons learned on the Inca Trail, coming soon!
Of Possible Interest: